Amazing 2005 Roadster for Sale !!
Price Negotiable, All Reasonable Offers Considered !!
Judy and Pat Buckley are selling their wonderful 2005 Roadster. As the accompanying pictures show it is a beautiful car done in two Aston Martin colors with maroon leather interior. The car has 50, 000 miles on the clock, all but 3K of that done by the Buckleys. The first owner had the car less than a year before selling it to them.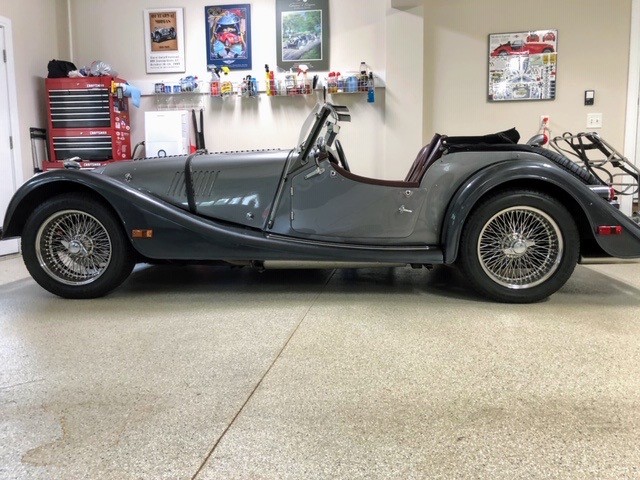 The Roadster has been maintained and modified by Andy Leo. Some of the features worth noting:
Cloth soft top modified with quarter windows and zippered rear window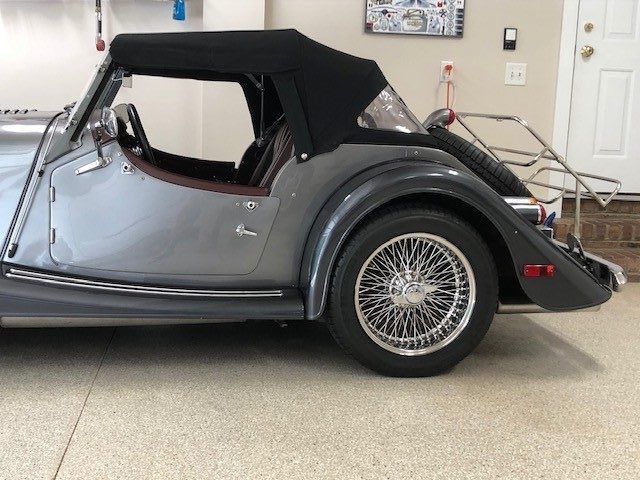 Beautiful lightweight hard top with storage stand and cover
Leather rimmed Moto-Lita steering wheel
Stainless door stops
Special Morgan bag for side curtains
Luggage rack with space for side curtain bag
Morgan leather luggage strap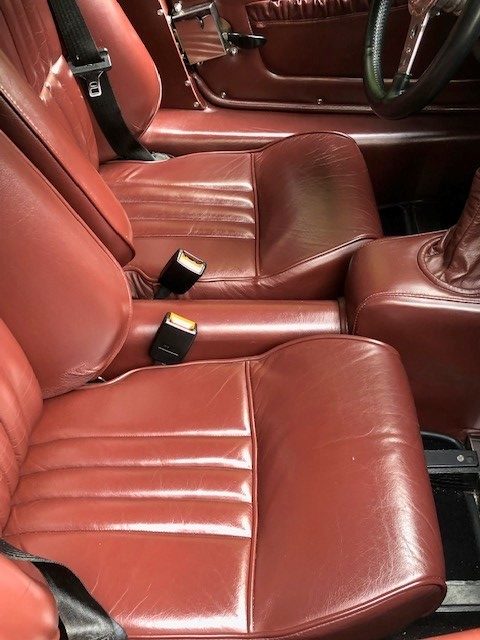 Power outlet for cell phone charging
Easy access Battery Tender connector
Custom hidden extra storage space for cameras, tools, etc.
Leather bound factory build book
Aluminum radiator
Manually activated cooling fan with on light
Custom made "utility tray" on trans. tunnel cover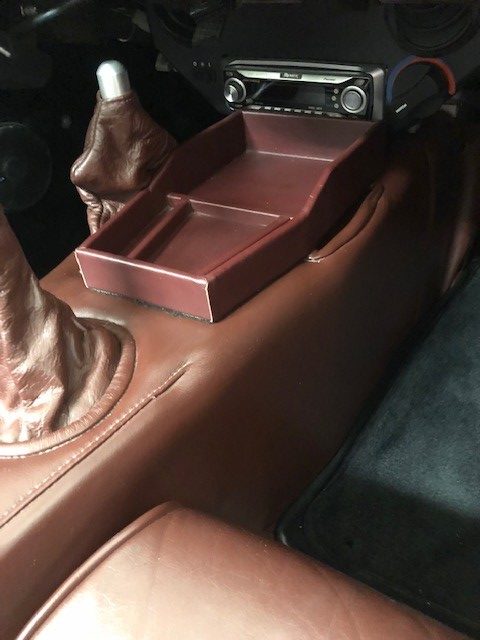 Custom walnut gearshift knob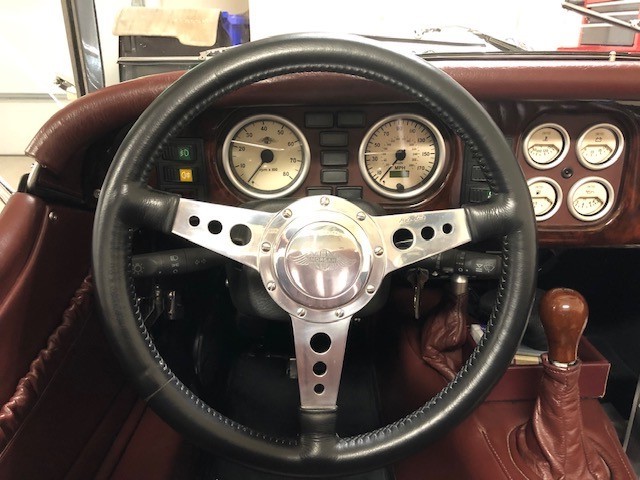 Custom made "barrier" behind seats keeps things from sliding off rear shelf
Custom made aluminum pedal extensions for shorter drivers
5,000 miles on Michelin Pilot Sport tires
This Morgan Roadster has no mechanical anomalies or problems (e.g., the revs do not drop when AC is turned on) as have been reported by some Roadster owners.
Contact Judy (919-606-2054) or Pat (919-606-1944) ; land line 919-489-0307