A Special Car – A 1971 Moss Box Plus 8 (#R7432) – Available for Sale!!
This car is light, responsive, and fun! A narrow-bodied Moss Box (4Sp) Plus 8. The best of all Plus 8s. A Morgan model in high demand!
Its odometer now shows 54055miles. 
This car was the MMC's Earls Court Plus 8 show car in 1971. It was bought off the MMC's display stand by the international racing legend Anatoly Arutunoff (winner of the 1981 SCCA H Production Class in a Morgan 4/4) and shipped to New York on the (then new) Queen Elizabeth 2 (QE2).
Originally the car was all Silver with a Stone Leather interior. It is now Burgundy over Silver, with a Regency Red leather interior, Super Sports bucket seats, and red wool carpet. The weather equipment, top, tonneau and side curtains are all matching dark red Mercedes cloth, new in 2011.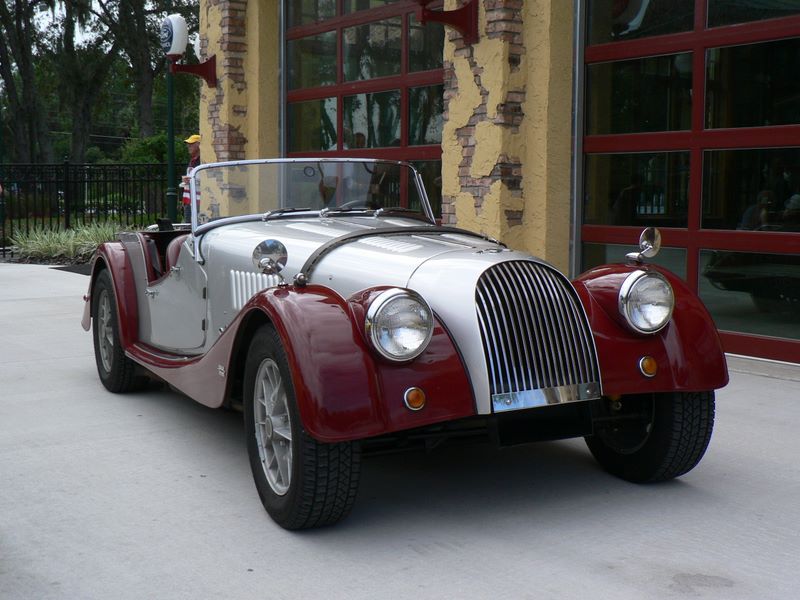 Over the years, the car has been modified for safety, reliability, and performance. It currently has a Holley 4 barrel carburetor instead of the finicky SUs, Luminition pointless ignition for reliability and an Edelbrock intake manifold to improve throttle response. The car also has Koni tube shocks in the rear, with AVO tube shocks in the front. New twin exhaust pipes and mufflers were installed in 2013. The car runs cool, even in Florida! It received a new water pump in 2014. Also, there is a cooling radiator scoop up front with an aftermarket electric pusher fan behind the grill.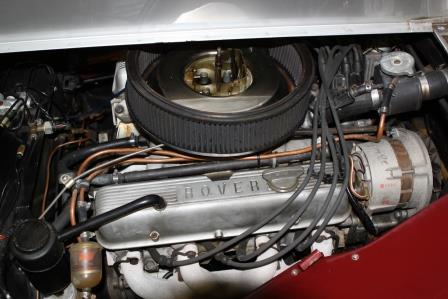 The car has a racing electrical power 'Cut Off' switch for safety and the fuel pump sending unit was refreshed in 2014. Just recently (in 2020) the car got a new battery and new ignition wires / plugs.
If interested, call Mike to discuss at (352) 455-9218. Car is in Central Florida.