The Passing of Long Time Member Peter Olsen – May 2021
It is with a very heavy heart that I have to report the death of Peter Olsen. Peter has been a member of MOGSouth longer than I can remember, certainly longer that myself. And, he was a great friend to me for well over 20 years.
Peter passed away in late May and at that time, I just couldn't find the words to describe my feelings or thoughts. Hence my tardiness in this report.
Peter and I did many Morgan related things together when I lived in Atlanta, prior to my move to Florida in 2006. Whether it was showing the Morgans at Chateau Elan in Braselton or getting into trouble in the suburbs, Peter was always up for some fun with the cars. He gave Andrea her first ride in a Morgan three wheeler in HHI in 2003 and I have it etched vividly in my mind, as it was something quite memorable given the road's center crown.
He was president of the Roswell GA British Car Club that held the annual Atlanta British Motorcar Day, and when not committed to them he would play with MOGSouth. He and Shari were always at the MOGSouth events. I hate to think of a MOGSouth event without Peter. His interest in Morgans narrowed a bit over time.
He soon found himself focused on his beloved three wheeler as it was more like his other love, motorcycles, so he sold his Plus 8. I don't blame him as his three wheeler was a gem and always quite well received at some very prestigious car shows.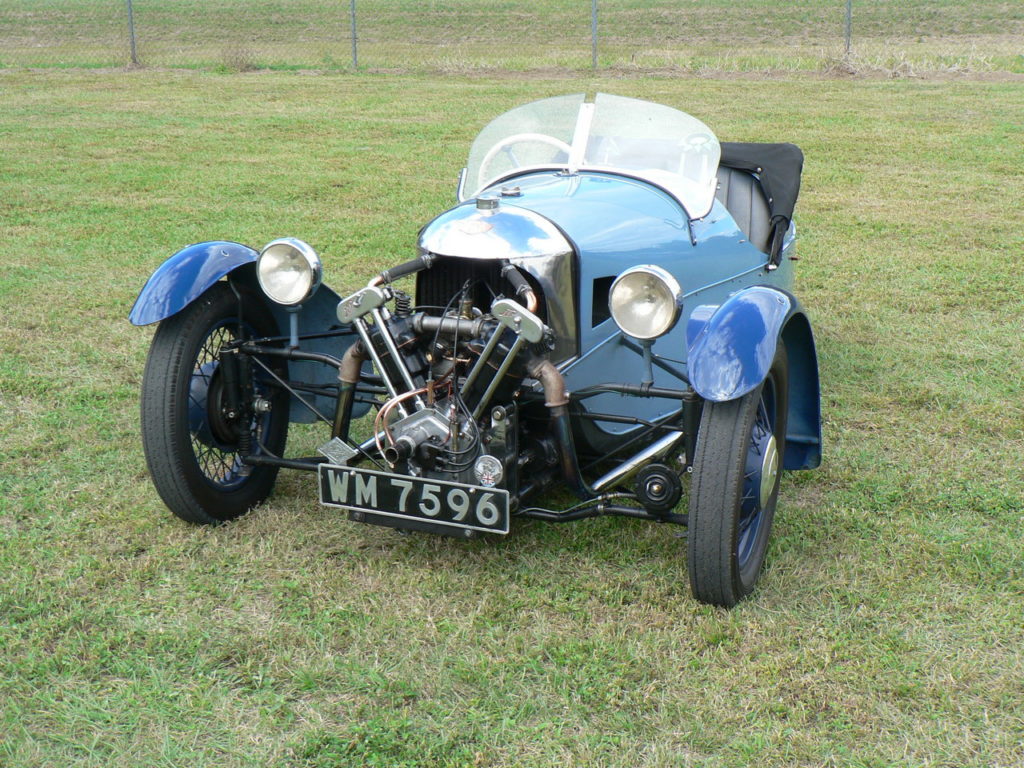 My sincere condolences go out to Shari and the rest of the family and if ever there is anything I (or MOGSouth) can do, please ask!
Mark