Here's the Very First Production Morgan EV3 (www.roadandtrack.com)
Morgan's first electric 3-wheeler looks kind of like a happy tarantula.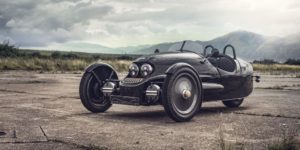 Remember when plucky old-school Morgan blew our hair back by revealing an all-electric 3-Wheeler concept at the Geneva Motor Show? The British motor company has rolled out the very first production versions of the world's quirkiest new electric car, and it is exactly as charming as the concept.
Dubbed the UK 1909 Edition, the first run of EV3s is built as a lifestyle collaboration with British department store Selfridges. Limited to just 19 examples, the special edition celebrates a number of British lifestyle, fashion and luxury brands, and comes with driving shoes, gloves, jacket, scarf, waterproof overalls, and more in the included Driver's Kit.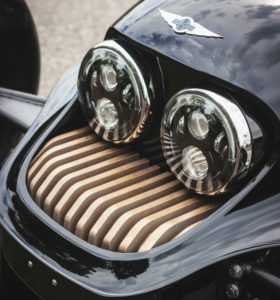 In the transition from concept to production, the EV3 kept a lot of its quirky charms, but it sprouted a fourth headlight. The resulting "face" of the two inboard headlights above the brass battery cooling fins gives it a look not unlike a pleased tarantula. The solid disc knockoff wheels and huge "magneto switch" direction selector on the dash complete the retrofuturistic look.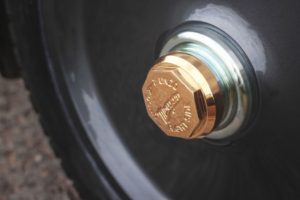 Morgan says the all-electric 3-Wheeler has a range of up to 150 miles and a top speed of 90 mph. If you want a Morgan EV3 UK 1909 Edition, you have to A) live in England, and B) contact Selfridges there.