Morgan Officially Announces the Morgan Aero GT at Geneva (MMC)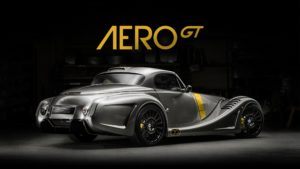 The Morgan Motor Company are delighted to unveil two new models, the Morgan Plus 8 50th Anniversary and the Aero GT, at the 88th International Geneva Motor Show today (6/3/18).
In addition to the two new models unveiled, the company will also be exhibiting a full range of the latest Morgan models on their stand, including the 4/4, Plus 4 and Roadster from the Classic Range, the all-electric EV3 and the Morgan 3 Wheeler.
The family owned, British sports car manufacturer are present at the show following the most successful year in the company's history. The show will run for the next two weeks, with public days beginning on Thursday (8/3/18).
INTRODUCING THE MORGAN AERO GT…
Dramatic panel impressions and wing top louvres firmly establish the Aero GT as the most extreme road-going Morgan to date. Just 8 limited-edition examples will be built.
… 8 limited edition 'gloves off' variants of the Morgan Aero 8. Morgan's most extreme road-going model to date, the Aero GT celebrates the end of Aero 8 production.
The Aero GT will be built by the Morgan Special Projects department, which has an established history of producing models with even greater levels of bespoke specification along with one off, individually commissioned vehicles. Morgan's approach will see each Aero GT built as an individual special edition, rather than eight identical examples.
The dramatic evolution of the Aero GT is most striking in its restyled wing impressions and louvres. Their addition is one that serves both functional and aesthetic advantages, and were developed alongside the design of the latest Aero 8 in 2015.
Development of the latest Aero 8 focused on redeveloping the aluminium chassis to make it stiffer and introduce all-new front and rear suspension to improve driving dynamics. The introduction of a newly developed soft-top and the redesign of the rear of the car lead to further research by Morgan Special Projects into the effects that body form features have on aerodynamic performance.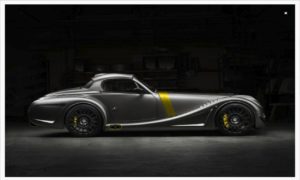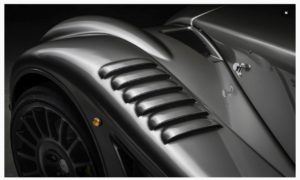 Link to Press Release – Aero-GT-Press-Kit-GNV18