British EV Maker Seeks Crowdfunding (Alcraft Motor Company, IndieGoGo)
[This is the first I have heard of this.  I don't know if Charles Morgan is still with Morgan or if he has left for this venture.  (Matt Humphies left Morgan in 2013)  It appears to me that the renderings have the flavor of the Range Rover Evoque  . . . Cheers, Mark]
The company wants to raise about $776,000 to build a running prototype To Make GT Concept A Reality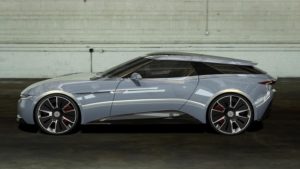 Fledgling British electric automaker the Alcraft Motor Company hopes that a crowdfunding campaign might help get its first vehicle on the road. Simply called the GT, the design plays on the look of a classic shooting brake with two doors, a long roof, and short tailgate. The firm aims for production to start as soon as 2019.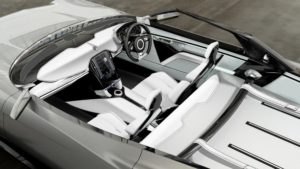 For now, the GT only exists as renderings and a 33-percent scale foam model. However, the full-size version would use three electric motors with an estimated total output of 600 horsepower (447 kilowatts) and 840 pound-feet (1,139 Newton-meters) of torque. Their arrangement would provide all-wheel drive with torque vectoring. Alcraft figures the vehicle could reach 62 miles per hour in 3.5 seconds and have a 300-mile (483-kilometer) range.
More News About Alcraft:
Inside, the GT sits two occupants, and there's 17.66 cubic feet (500 liters) of cargo space.
Alcraft is clear that the GT's design allows for tweaks in the future. Conceivably, the firm could add a range extender to the powertrain. Plus, the interior could sacrifice cargo space to incorporate a 2+2 layout.
Alcraft's business team includes Charles Morgan, previously at the Morgan Motor Company. Matt Humphries, another former worker at Morgan, is handling design duties. Alcraft is partnering with outside firms to supply the engineering, including Continental for safety systems and Michelin for tires.
The automaker's crowdfunding campaign on IndieGoGo aims to raise 600,000 pounds ($776,800 at current exchange rates) to build a running prototype of the GT.
As of this writing, the company has amassed 10 pounds ($13).
Alcraft has been around for a few years, and it previously produced aftermarket body parts for a variety of British vehicles. In 2013, the company unveiled a line of parts for the Land Rover Range Rover (see above) that updated the front bumper, grille, and headlights. The angular pieces were a major departure from the luxury SUV's usual look.